Treehouse Soap During Covid 19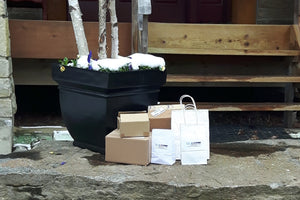 Porch/Dock Pickup Now Available
Talk to us if you would like to pick up your delivery in person!
Learn More
Bee 4 U "Charity Soap"
Treehouse will be donating all proceeds of the Bee 4 U soap to the Sirch Community Kitchen.
Buy Now
Farmers Markets
Treehouse soap will be at the Haliburton Country Farmers Markets. Now accepting pre orders for onsite pickup. Please have your pre orders in two days in advance. See list for dates & Locations.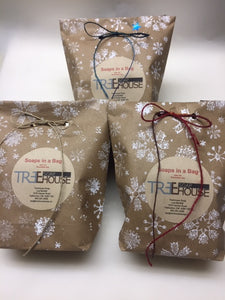 Testimonials
I am so happy to have found Treehouse Homemade Soaps.  I love all the soaps as they are so gentle & so naturally scented.    The soaps all last so long and the homemade pottery soap dishes are unique and inventive.  I am never without a bar in our bathrooms. I have told many friends all about the products & have given as gifts.  I can hardly wait to try any new scents.  At last natural products that really work & are a joy to use!

Joan | Haliburton, ON
Treehouse soaps has been a life saver for me. I have a severe coconut allergy and all store bought soaps contain coconut in some form or another but I saw Treehouse soaps at a farmer's market last summer and after talking to the owner she agreed to try making some soap without coconut in it. She not only has been able to make a couple different varieties that I am able to use but she  also delivers them to me and I live in another town. She is a blessing. I am very grateful to Lea from Treehouse Soaps.

Heather | Northbay, ON